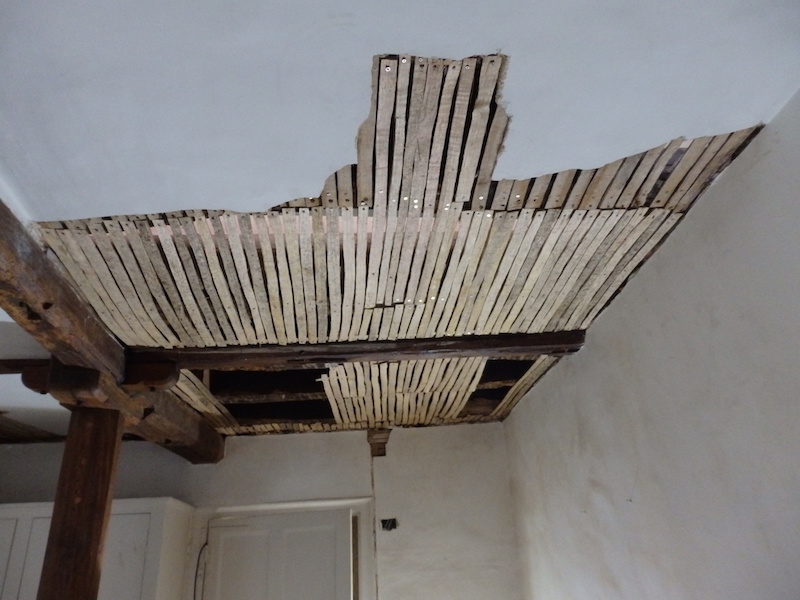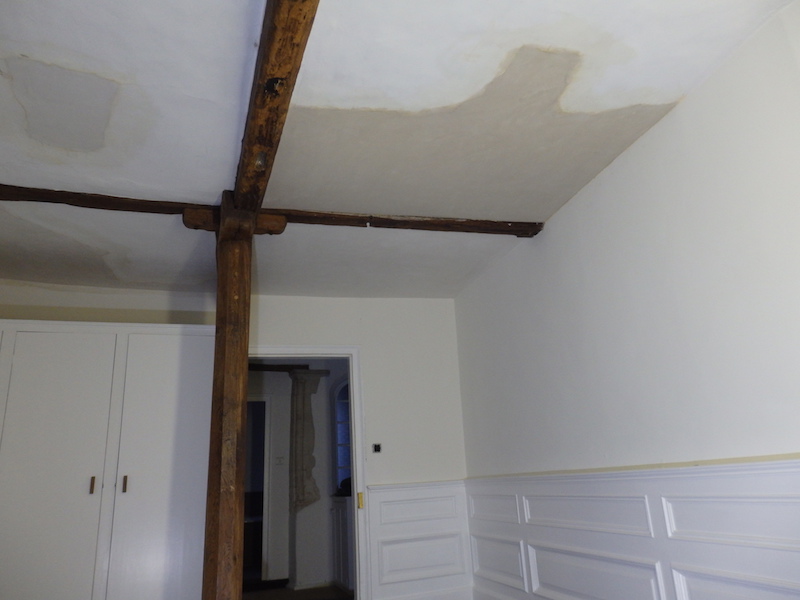 The Archdeaconry at Canterbury Cathedral. Kent.
The plastering project here, was to carry out repairs, to this Grade 1 Listed property, in the center of, Canterbury, Kent. The repairs needed to be carried out, using traditional building methods and materials, because of oak work repairs that has been carried out. Firsly, the ceiling was carefully cut back, and then, new oak riven laths were fixed to joists, Then I could apply three coats of, traditional lime plaster, with added hair in the first two coats. Then I applied a lime plaster topcoat . And therefore, bring it back to it`s former glory, leaving it ready for decoration.
The lime plaster was supplied from. http://www.chalkdownlime.com/ also the oak riven laths.
This plastering project was carried out in 2017.
Similar repairs, to grade 1 listed properties in Kent.
Sharsted Court, Newnham, Kent . Otham Manor. Kent
Other similar projects. St Mildreds Church Tenterden.   Benenden Church.