Thistle Bond-it.
This a product by British-Gypsum. I used it here, to re-skim over an Artex ceiling. Using Multi-Finish Plaster. Creating a smooth finish at Lenham, Kent.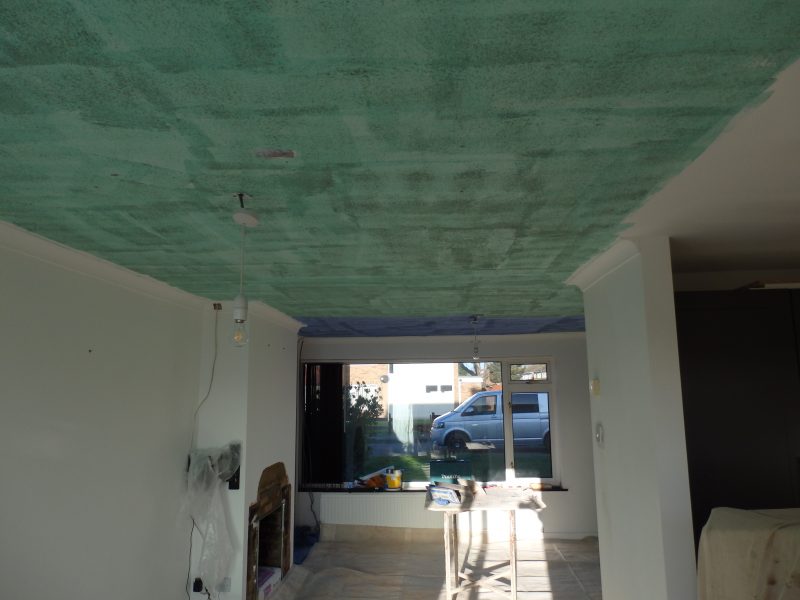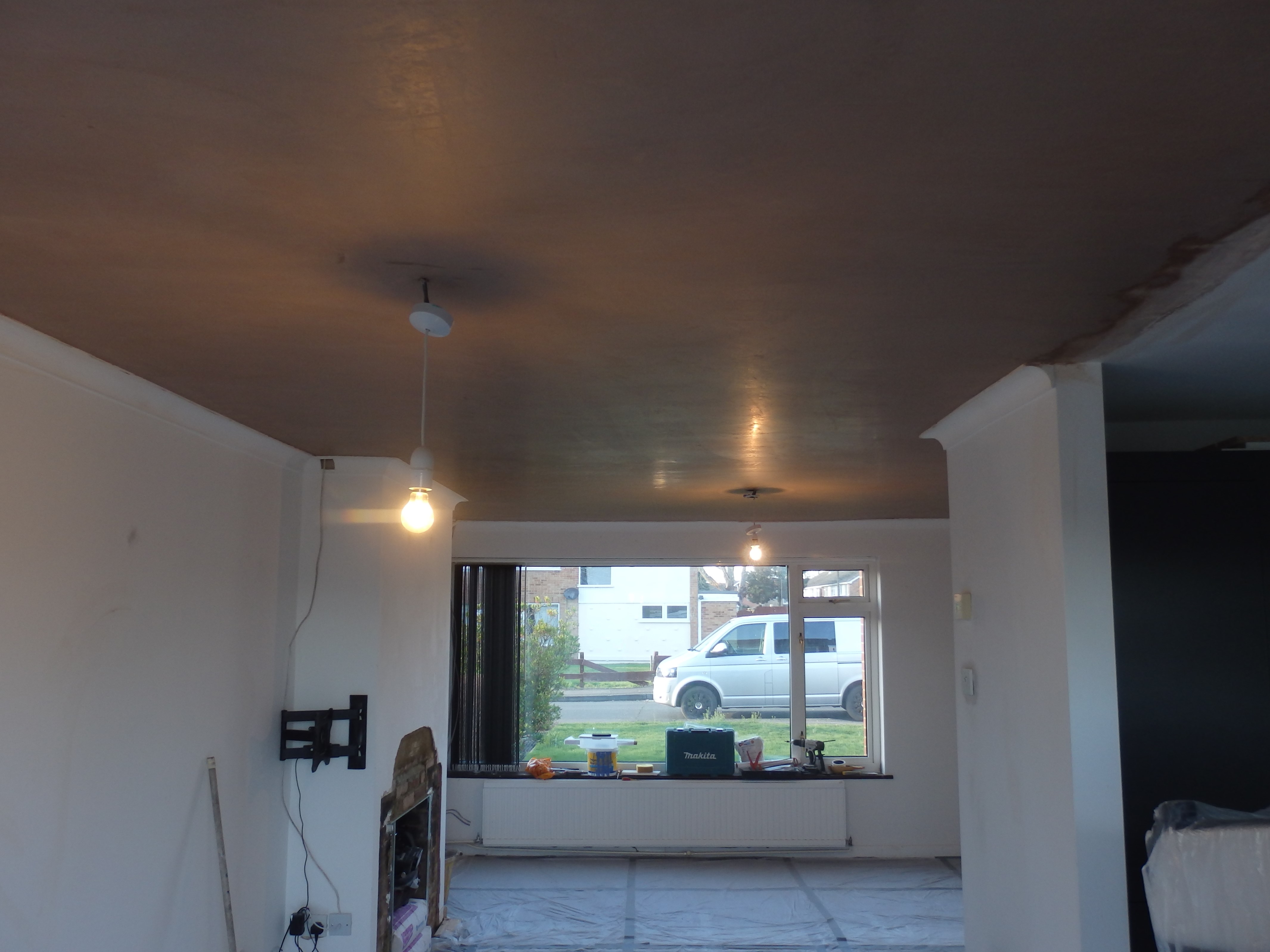 The original Artex ceiling had a stippled effect on it, and the project was to have a nice flat smooth ceiling.
The first thing to carry out was, to apply a coat of this product, over the Artex ceiling. "Brtish- Gypsum. Thistle Bond-it". This was applied to the ceiling. And after the ceiling has dried, I am finally able to, re-skim the ceiling with Multi-Finish plaster. And therefore, creating a nice smooth finish. Leaving ready for decorating by the client.
This project was at Lenham, Kent. in 2019.
British-Gypsum. Bond-it. https://www.british-gypsum.com
Similar other projects  Plasterboard lined gararage skimmed