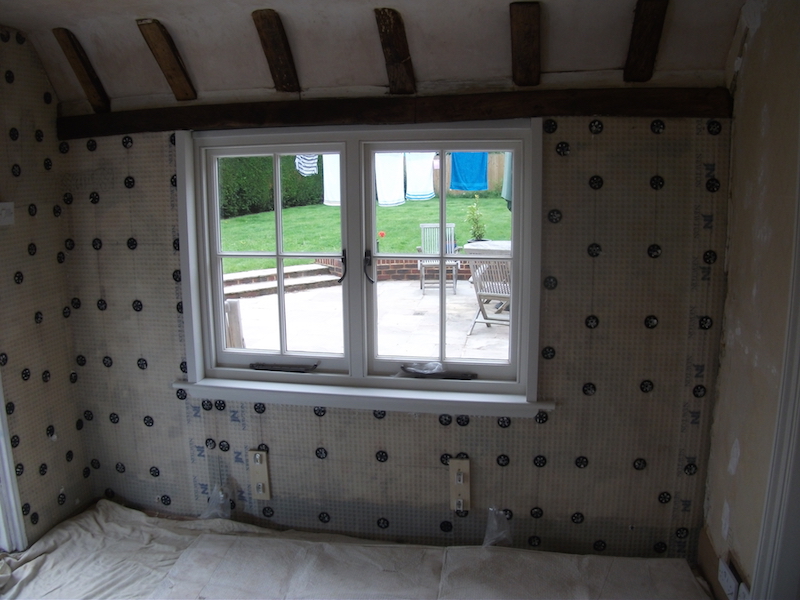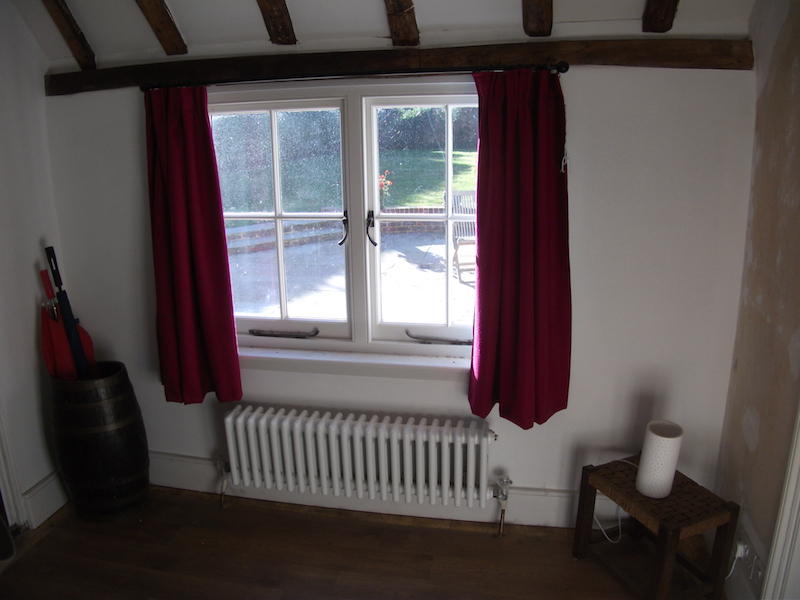 Tarmac Limelite plaster.
This plastering project, I carried out in, East Pekham, Kent, in 2017. First of all I had to apply this one coat plaster, http://limeliteplaster.co.uk/products/limelite-whitewall-onecoat/.  Because, Whitewall One Coat Plaster, is a pre-blended, one coat plaster. That I applied, like a standard backing plaster, and therefore gives the finish, and durability, of a first class finishing plaster. Whitewall One Coat, is resistant to humidity, and is therefore, ideal for use with, cavity drain membranes. I applied this over a, Newton 805 Damproof system.
Newton 805 Newlath. An internally applied, damp proof membrane, with a root proof polythene mesh. The mesh surface, creates a mechanical key, to allow the membrane, to be plastered, rendered, or to recieve, dot and dab plasterboard.
Other similar projects. K-Rend