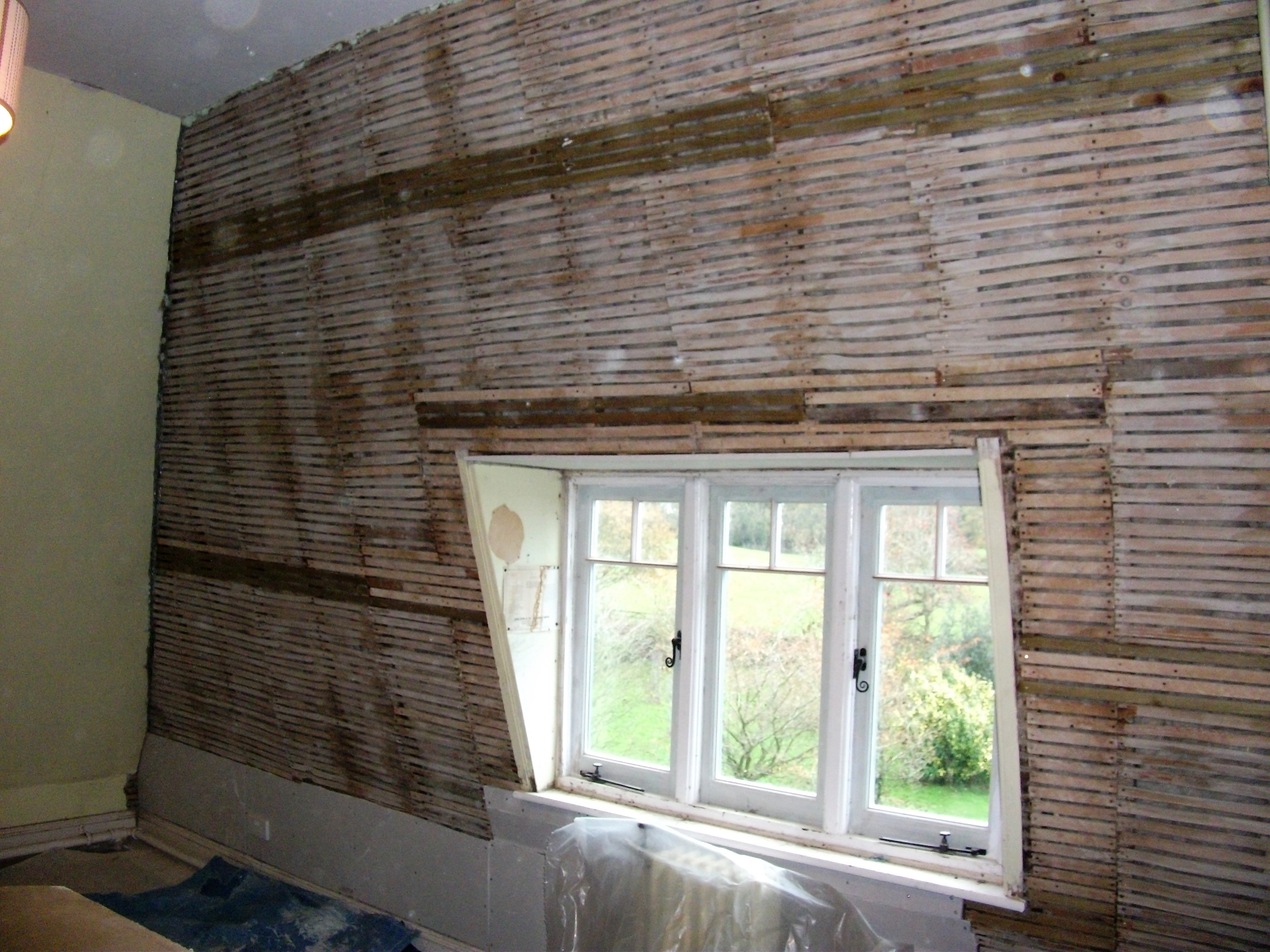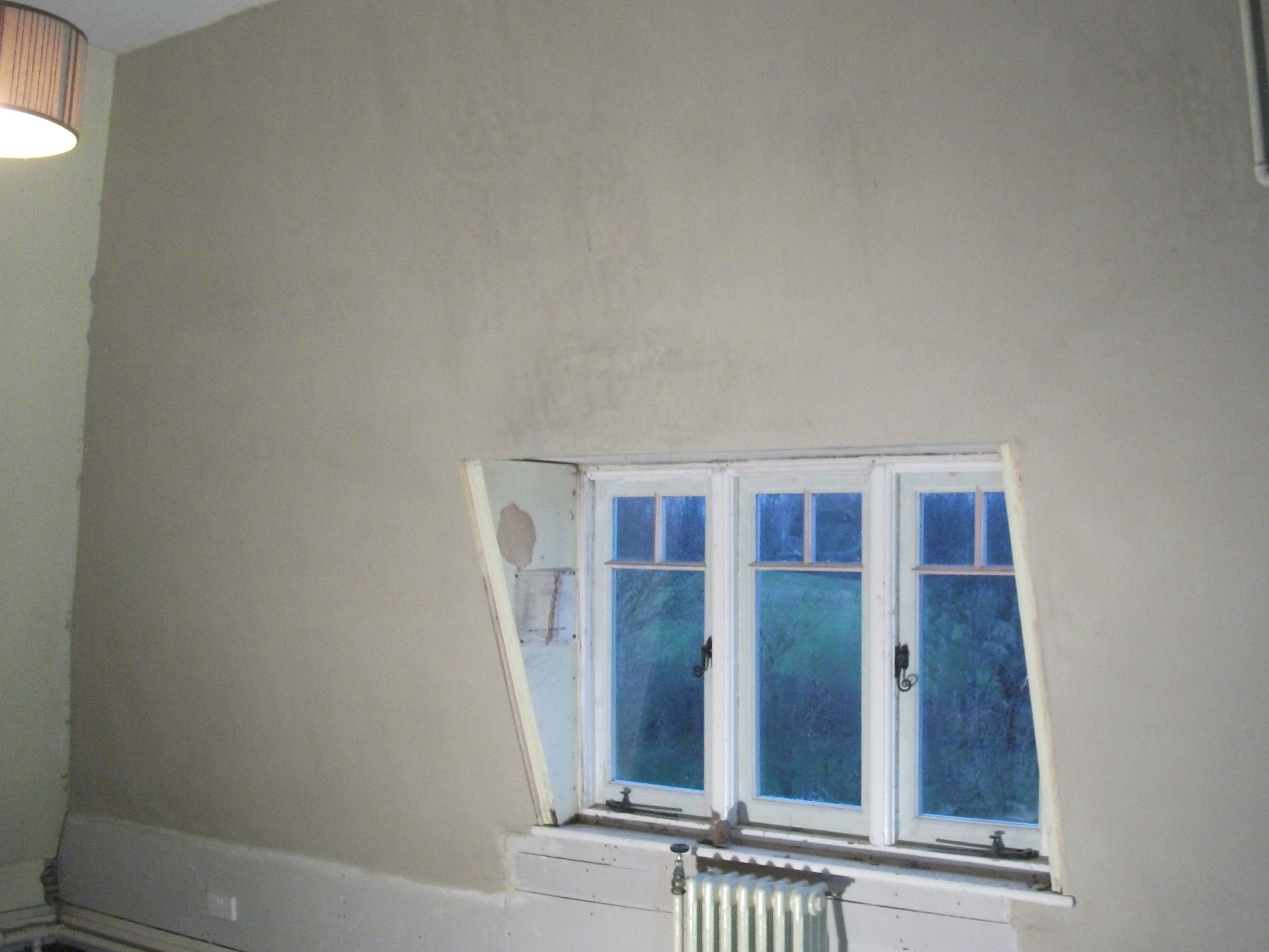 Hemp lime plastering.
The original lath and plaster wall was failing, with the lime plaster falling off. So firstly, we carefully stripped, the walls of it`s old lime plaster, then we insulated the cavity, with Thermafleece insulation, a breathable sheeps wool insulation. Then I applied two coats of hemp lime plaster, to existing laths. Which had been checked and repaired, and finally it was then topcoated with a lime top coat.
Materials supplied by http://www.chalkdownlime.com
I carried out the work in 2013, at Stonegate, East Sussex.
Other similar projects of plastering on laths. Sharsted Court, Newnham, Kent.  Lime Plaster on Wealden Hall House