Lime plaster repairs to wall panels.
To a Grade II * listed, 14th Century , timber framed house.
Showing before I carried out the work, to the Lime plaster repairs to the walls, and with the first coat of haired lime render, the second caot of medium haired lime render, and then with a final topcoat of lime plaster.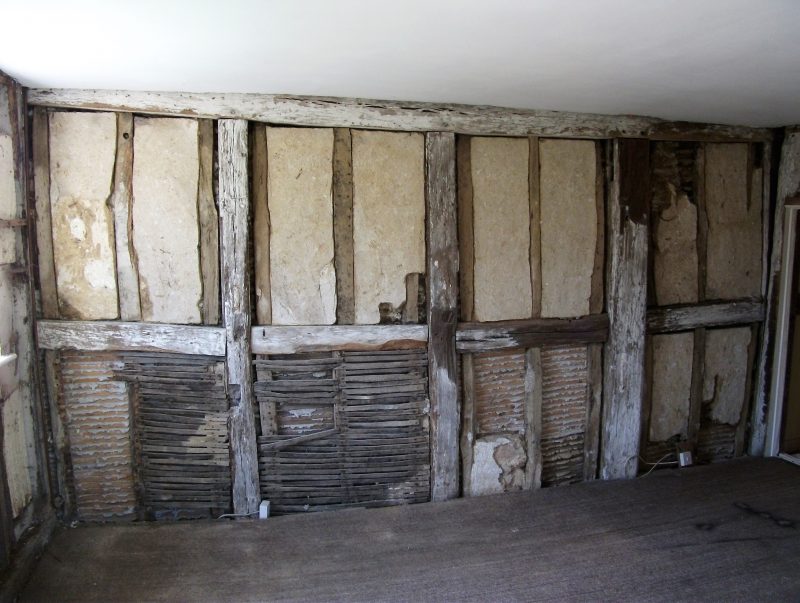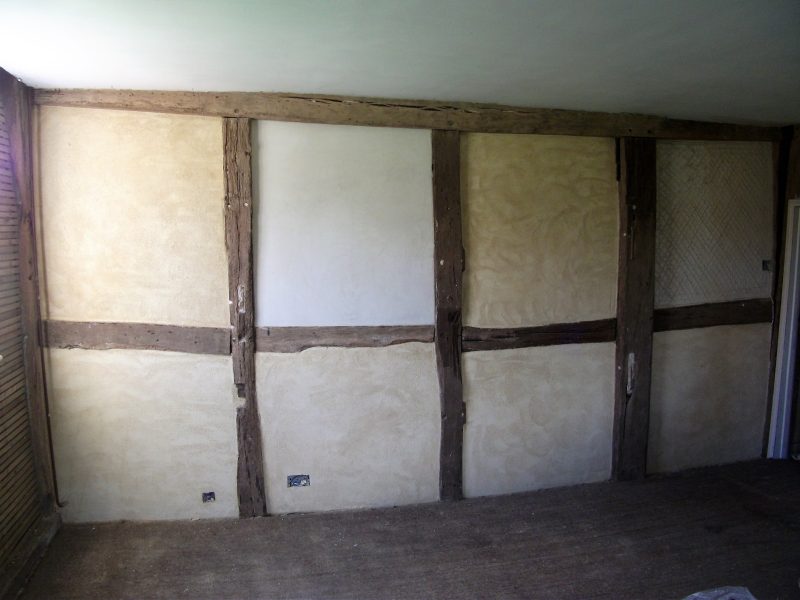 Plaster panels in a oak timber frame, repaired using traditional lime plaster, over laths. Carried out in 2013, at Appledore, Kent.
Materials supplied by http://www.chalkdownlime.com
Similar projects Smallhythe Place, National Trust.