Agricultural Building conversion, into a new modern home.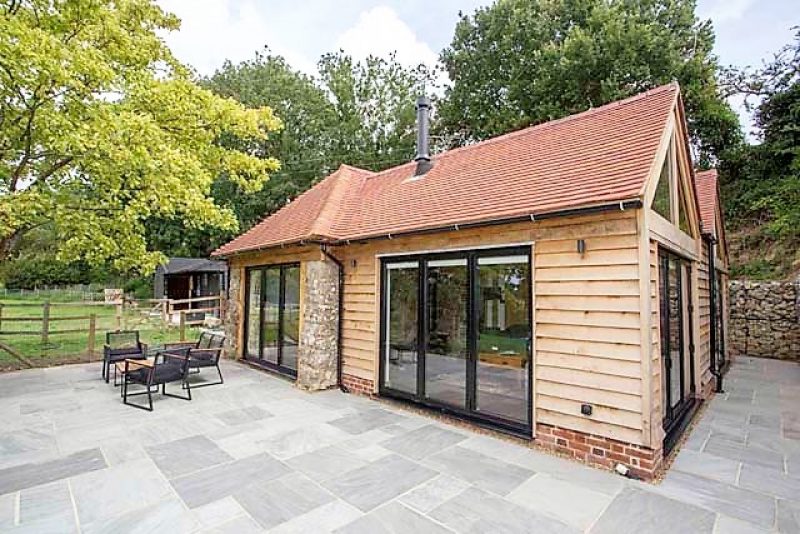 This traditional conversion project, completed by http://uniquebuildingsolutions.co.uk . Who have taken this, former agricultural building. " A pigsty" with it`s ragstone walls, and exposed original oak beams, and turned it into, a great modern guest house.  Carried out at Egerton, Kent. 2019
Here, the ceilings have been plasterboarded. First of all, the joints, will be scrimmed. Then finally. I can skim the plasterboard, by applying a coat of, British Gypsum Multi-Finish plaster. Which I have applied, between the oak beams. Most importanly, keeping the oak beams nice and clean.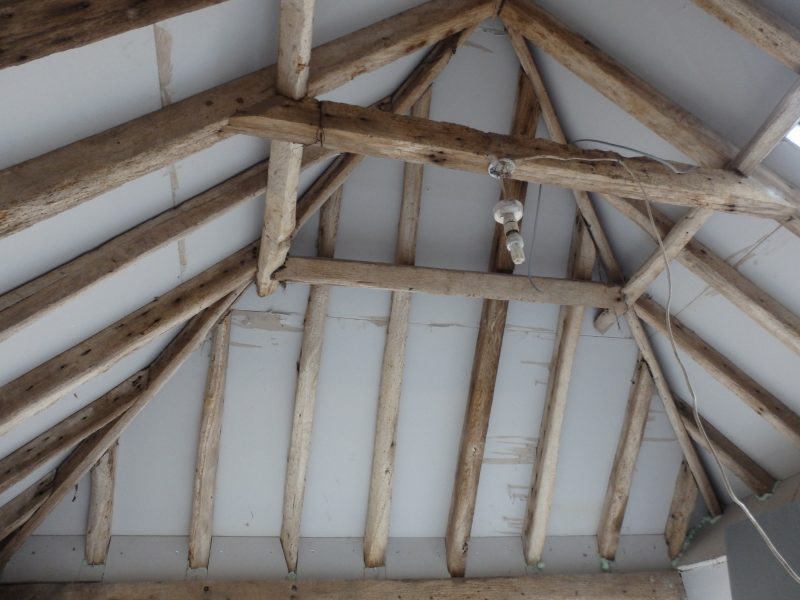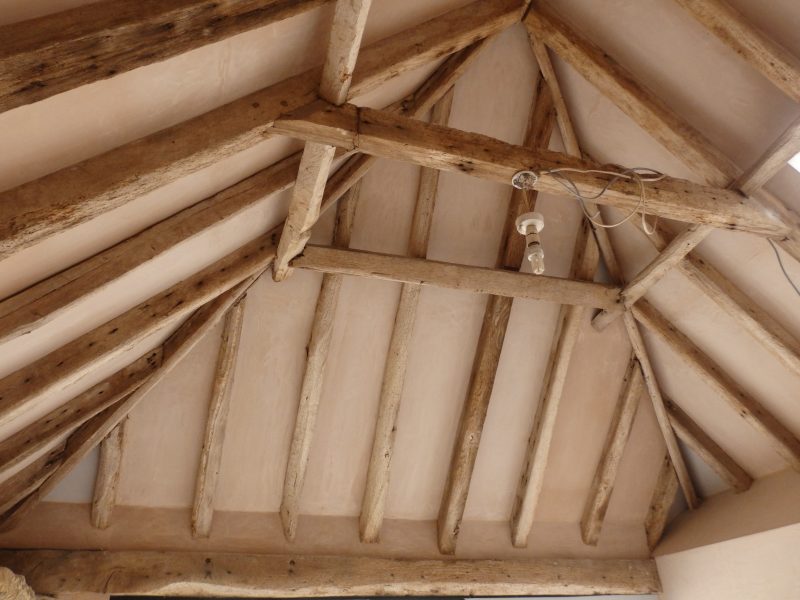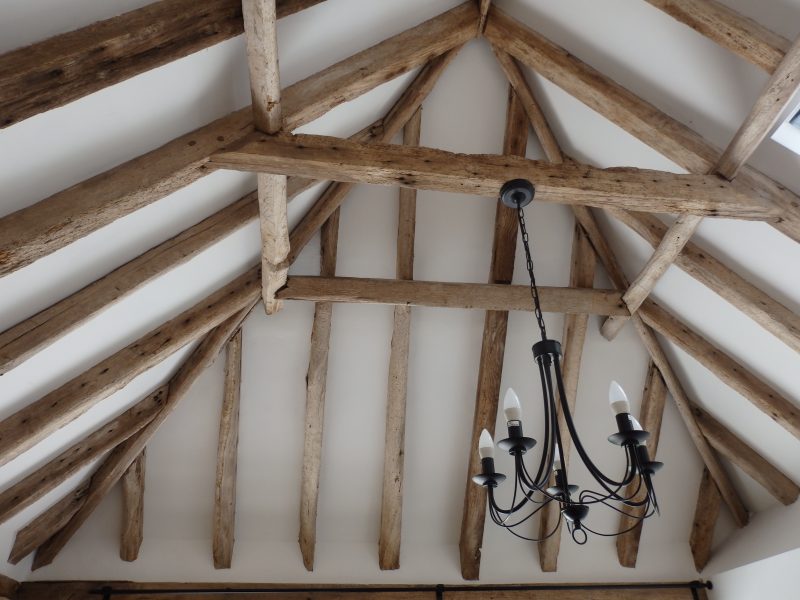 Similar other projects Plastering in a Modern Oak timber Framed Building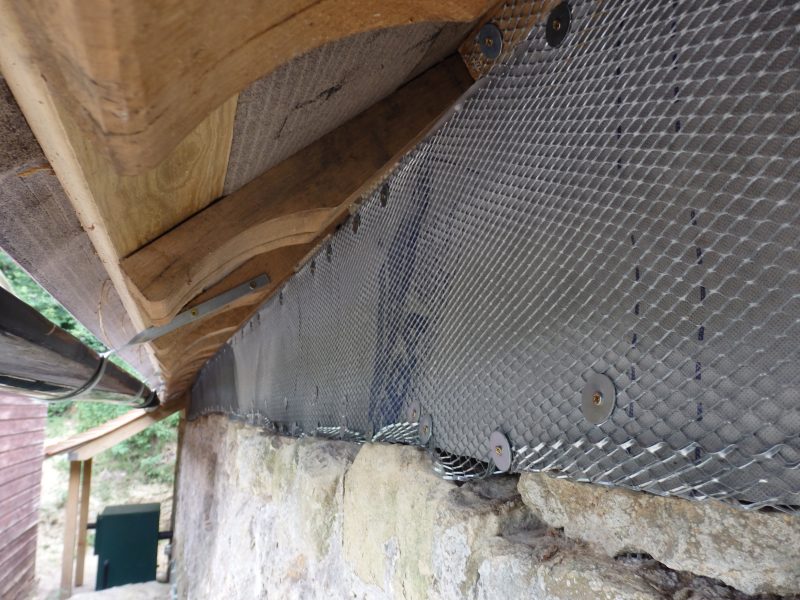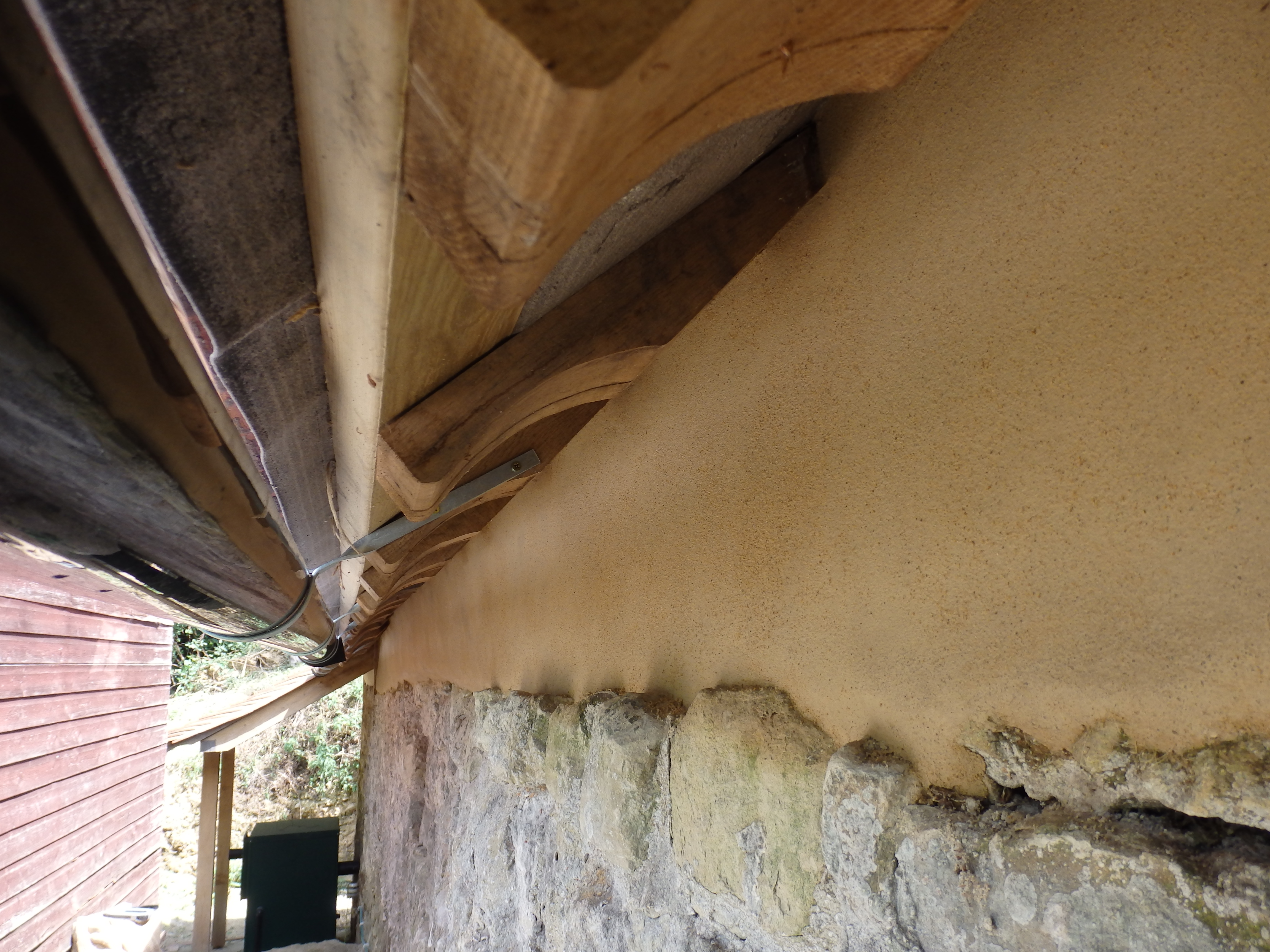 Here I have applied two coats of lime render, with added horse hair, over Expanded Metal Lath. On the outside.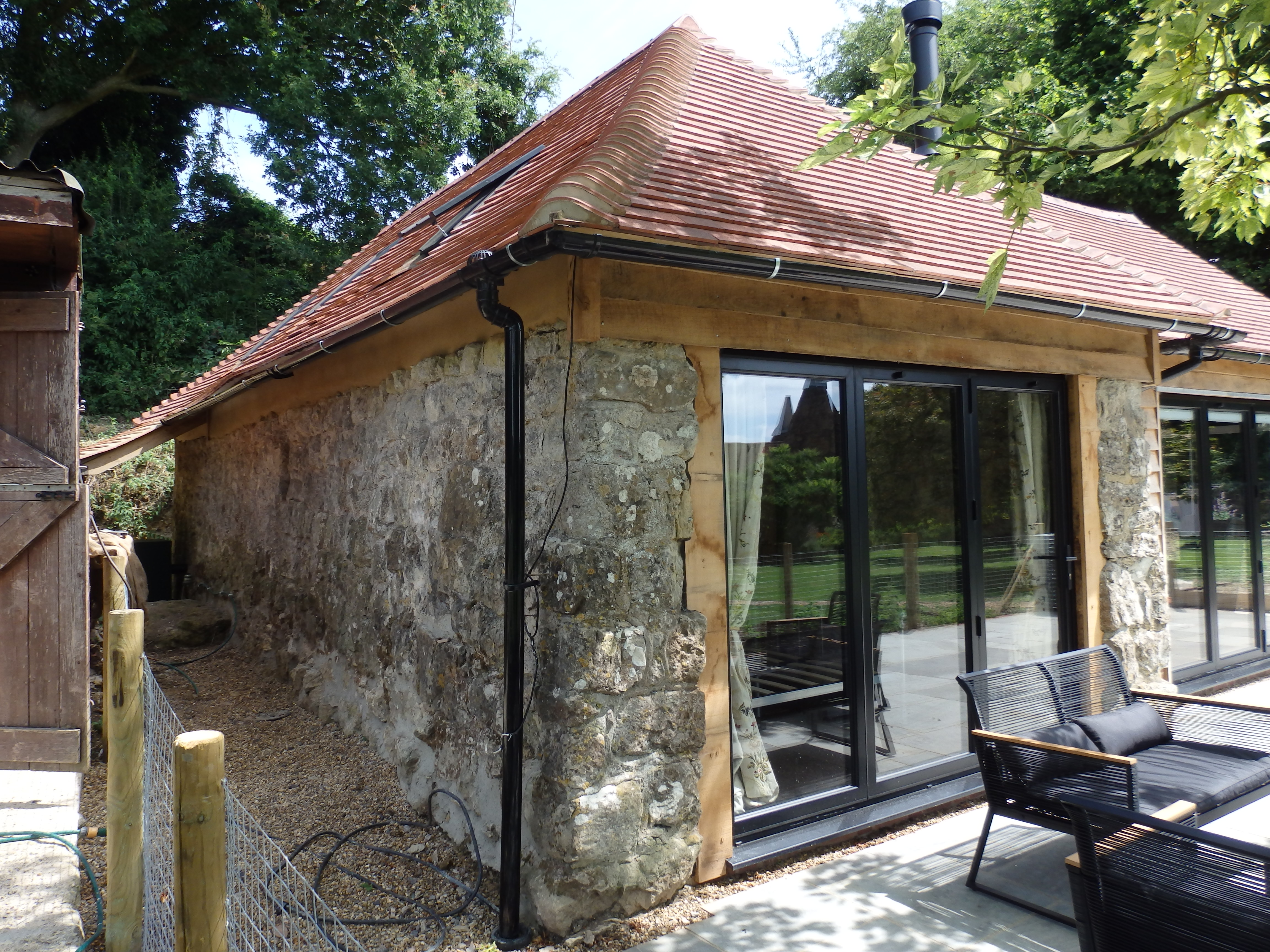 The ceiling all finished. looking up at the oak beams. The former "Pigsty" has totally changed, into a fantastic new, exposed oak timber framed building. Carried out at Egerton, Kent. 2019.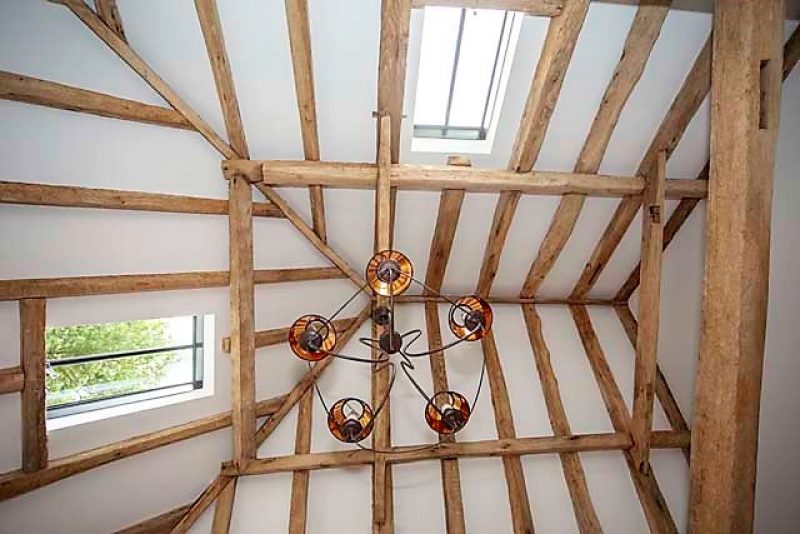 Paul Marshall – Qualified Plasterer.